Theme: Probing the Advancements and Technologies in Physiotherapy and Rehabilitation
Physiotherapy Meet 2019
Join us for 7th World Congress on Physiotherapy and Rehabilitation
Update your skills, enhance your knowledge base, and broaden your horizons—all in one place!
Physiotherapy, Rehabilitation, Mental Health, Human Kinesiology, Sports Injury, Chinese physical therapy medicine, Pediatric Physiotherapy, Orthopedics, Pain Medicine, Neurosurgery, Yoga & Fitness, Physiatrist, Laser Medicine
Date: November 18-19, 2019
Venue: Abu Dhabi, UAE
---
ME Conferences is delighted to invite you all to attend for the "7th WORLD CONGRESS ON PHYSIOTHERAPY AND REHABILITATION" scheduled for November 18-19, 2019 at Abu Dhabi, UAE. Physiotherapy and Rehabilitation is an open platform to explore and gain knowledge in the field of medical science. This conference brings together Physiotherapists, Medical and Physiotherapy Professional experts, Physiotherapists, Practitioners, Therapists and Treatment providers, relevant clinical applications in fields such as neurology, orthopedics, and respiratory physiotherapy to enable an international forum to explore the approved research.
The organizing group is preparing for an energizing and accurate meeting program which incorporates entire addresses, symposia, workshops on an assortment of themes, notice introductions and different projects everywhere throughout the world. ME Conference organises a series of 1000+ Global Events inclusive of 300+ Conferences, 500+ Upcoming and Previous Symposiums and Workshops in Europe & Asia with support from 1000 more scientific societies and publishes 700+ Open access journals which contain over 30000 eminent personalities, reputed scientists as editorial board members.

Why to attend:
Aims to bring together leading academic scientists, researchers and research scholars to exchange and share their experiences and research results about all aspects of Physiotherapy and Rehabilitation. Physiotherapy conference 2019 also gives the premier interdisciplinary gathering for researchers, practitioners and educators to exhibit and examine the latest innovations, trends, and concerns, practical challenges encountered and the solutions embraced in the field of Physiotherapy and Rehabilitation.
Target audience:
Physiotherapy Researchers
Physiotherapy Faculty
Medical Colleges
Physiotherapy Associations and Societies
Business Entrepreneurs
Training Institutes
Manufacturing Medical Devices Companies
Data Management Companies
Physiotherapy Students, Scientists
Physiotherapists
Orthopaedic Surgeons
Rehabilitation & Health
Care Professionals
Family Physicians
Sports Physicians
Other Medical Specialties
Neurologists & Neurosurgeons
Medical Insurance Representatives
Nurses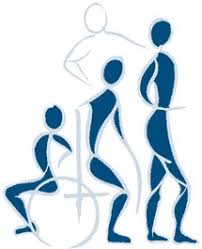 Scope and importance:
Physiotherapy gives administrations to people and populaces to create, keep up, re-establish and improve wellbeing and capacity all through the life expectancy. This incorporates giving administrations to individuals imperilled by ageing, injury, illness or natural elements. Physiotherapy distinguishes and expands personal quality of life and development potential by utilizing the standards of advancement, prevention, treatment/intercession, habilitation and rehabilitation. This incorporates physical, mental, emotional, and social prosperity.
The Physiotherapy Services industry has profited from Dubai's maturing populace and rising private medical coverage scope in the course of recent years. Physiotherapy administrations have likewise turned out to be more moderate for family units in the course of recent years, as expendable salaries have developed. Industry income is gauge to ascend at an annualized 4.2% over the five years through 2017-18, to reach $1.66 billion. Somewhat lower income development of 3.1 % is estimate for the present year.
The act of physiotherapy isn't restricted to clinical practice, and includes all parts that a physiotherapist may expect, for example, quiet/customer mind, health management, research, policy making, teaching and counselling, wherever there might be an issue of general health and safety. The Physical Therapy Rehabilitation centre's industry is made out of both inpatient and outpatient treatment offices that give physical, discourse pathology and occupational therapy services. In the five years to 2017, the industry has encountered income development because of the maturing populace and expanding acknowledgment of the advantages of physical therapy administrations. The quantity of grown-ups matured 65 and more seasoned has likewise helped support industry income development amid the period since seniors will probably require physical therapy administrations on account of the expanded commonness of wounds, sicknesses and incessant conditions in that age gathering. The business has additionally profit by the extension of medicinal services scope under the Affordable Care Act. Over the five years to 2017, industry income is relied upon to increment at an annualized rate of 1.27% to $ 29.5 billion, including an expansion of 1.2 % out of 2017 alone.
Why Abu Dhabi, UAE:
Abu Dhabi is the second most populous and capital the city of the UAE. Abu Dhabi rests on a T-shaped island jutting into the Persian Gulf. Abu Dhabi is the federal capital and center of government in the United Arab Emirates. Abu Dhabi's rapid development and urbanization is coupled with the relatively high average income of its population, has transformed the city into a large and advanced metropolis.
Currently Abu Dhabi is the country's centre of political and industrial activities, and a major cultural and commercial centre, due to its position as the capital. Its focus on oil exports and commerce is reflected by the skyline's modern towers and shopping mega centres such as Abu Dhabi and Marina malls.
Global market analysis:
The worldwide physiotherapy equipment market is ready to reach $21,726.5 million by 2022 from $1,255.0 million of every 2015, at a CAGR of 6.8% from 2015 to 2020.The physiotherapy equipment showcase is fragmented based on items, applications, endorsers, and geographies. Based on the sort of items, the physiotherapy equipment market is sectioned into equipment and accessories. The physiotherapy equipment section is additionally classified into hydrotherapy, cryotherapy, nonstop aloof movement (CPM), electric incitement, warm treatment, helpful activities, ultrasound, and others (laser treatment, wax treatment, and footing). physiotherapy equipment's represented the biggest offer ~72% of the worldwide physiotherapy showcase in 2017.On the premise of uses, the physiotherapy equipment market is extensively ordered into cardiovascular and respiratory, musculoskeletal, neurology, paediatric, and others (sports, ladies wellbeing, and palliative care). Musculoskeletal is the biggest and quickest developing fragment of the physiotherapy gear advertise, by application. The extensive offer of this market can be ascribed to developing frequencies of cardiovascular issues, neurological clutters, and developing number of wounds and mishaps.
Physiotherapy services market can also be segmented based on the area specification of the therapy such as: Orthopaedic, Geriatric, Cardiovascular and Pulmonary, Integumentary, Neurological, Paediatric, Women's health and Palliative care. Among all these, Orthopaedics and geriatric physiotherapy services market accounted for the largest share of the total market. Also, increasing geriatric population that usually suffers from mobility, disability and joint problems due to weak bones is also expected to propel the demand for availing physiotherapy to increase the quality of life.
Target audience:
Physiotherapy Researchers
Physiotherapy Faculty
Medical Colleges
Physiotherapy Associations and Societies
Business Entrepreneurs
Training Institutes
Manufacturing Medical Devices Companies
Data Management Companies
Physiotherapy Students, Scientists
Physiotherapists
Orthopaedic Surgeons
Rehabilitation & Health
Care Professionals
Family Physicians
Sports Physicians
Other Medical Specialties
Neurologists & Neurosurgeons
Medical Insurance Representatives
Nurses
Related Societies:
Asia pacific :
Singapore physiotherapy association, Physiotherapy association New Zealand, Indian association of physiotherapy, Korean physical therapist association, Indonesian physiotherapy association, Nepal physiotherapy association, Japanese physical therapy association, Taiwan Physical Therapy Association Congress
Middle East:
Egypt physical therapy association, Kuwait physical therapy association, Omani Physiotherapy and Rehabilitation Association, Turkish Physiotherapy Association, Syrian Physical Therapy Association
USA:
Canadian Physiotherapy Association's (CPA) , Maryland physical therapy association, New Jersey physical therapy association, Kentucky physical therapy association, Massachusetts physical therapy association, Michigan physical therapy association, Minnesota physical therapy association, American physical therapy association, Ontario Physiotherapy Association
European:
Australian physiotherapy association, International associations of health care practitioners, Danish physiotherapist association, German association of physiotherapist, Irish society of chartered physiotherapist, World confederation for physical therapy, Norwegian physiotherapy association, Physiotherapy Association of Trinidad & Tobago
List of Physiotherapy Universities around the World
Johns Hopkins University
University of Queensland
Harvard University
Monash University
University of Oxford
University of Cambridge
Stanford University
University of Cape Town
Fatma College of Health Sciences
Yale University
Imperial College London
Ain Shams University
University of California, Los Angeles (UCLA)
University of Southern California
University of Delaware
University of Pittsburgh
Washington University in St. Louis
University of Iowa
U.S. Army-​Baylor University
Related conferences:
Physiotherapy involves several different treatment and preventative approaches, depends on the specific problems. It plays an important role in managing arthritis which help you to maintain independence through improving your mobility, strength and flexibility. Motor relearning theory emphasis on the practice of functional tasks and importance of relearning real-life activities for patients. Ultrasound therapy is applied using Joint Replacement or applicator that is in direct contact with the patient's skin.
It helps in curing the ailments or injuries that limit a person's capacities to move and perform functional exercises in their everyday lives by utilizing mechanical force and movements, manual treatment, exercise therapy, electrotherapy and different physical therapies.
Geriatric rehabilitation is the study of rehabilitation and physical therapy to treat the elderly people. The elderly people are prone to cardiovascular disease. Osteoporosis and Osteoarthritis disorders like knee and hip replacements. Geriatric rehabilitation additionally have a role in intermediate care, where patients are alluded by a doctor's facility or family specialist, when there is a prerequisite to giving doctor's facility based here and now serious non-intrusive treatment went for the recuperation of musculoskeletal capacity, especially recuperation from joint, ligament, or tendon repair and, or, physical solution and recovery mind when elderly patients escape synchronizing with their medication resulting in a deterioration of their personal health which reduces their ability to live independently.
Pediatric physical therapy contains Physical therapists who are dedicated to provide customized care that helps children with developmental, Neuromuscular and orthopedic conditions to restore and improve their development. It also aids in early identification of medical issues and uses different methods to provide Physical Therapy treatment to the disorders in the Pediatric population.
Orthopedic physical therapy mainly focuses on treating conditions affecting the musculoskeletal system, which is made up of your muscles, joints, bones, tendons, and ligaments. Therapists diagnose and treat disorders and injuries of the musculoskeletal system including rehabilitation after orthopedic surgery. The specialty of physical therapy is most often found in the out-patient clinical setting. Orthopedic therapists are trained in the treatment of post-operative orthopedic procedures, acute sports injuries, fractures, sprains, arthritis, strains, back and neck pain.
The main aim of mental health rehabilitation is to provide special treatment and help people with complex mental health needs to gain or regain skills as well as confidence to achieve the same kinds of goals in life as other citizens: to live as independently as possible; to engage in rewarding activity; to have good relationships with family and friends; to have adequate income to support these goals; and to participate in society. The study findings provide evidence for the clinical effectiveness of mental health rehabilitation services in supporting people to achieve and sustain community tenure and facilitate improvement in their social functioning. They promote and facilitate social inclusion for individuals with enduring mental illness by providing support and access to housing, employment and social/leisure activities in the community. Such activities reduce the burden on the families of those with severe and enduring mental health problems and potentially reduce the costs to society associated with lengthy hospital admissions and lack of productivity amongst this group.
Cardiovascular physiotherapy is a group-based mediation that joins physical, psychosocial and instructive parts to enhance results for people following a cardiac event. The physiotherapist has a main role in the physical and instructive segments of cardiovascular physiotherapy programs. Physiotherapists endorse individualized exercise projects and add to instruction programs on way of life changes, for example, smoking cessation. Cardiovascular physiotherapy programs are conveyed out in the public facilities, and in the group and home settings. Cardiovascular physiotherapy programs, in which a physiotherapist is midway included, are exceptionally powerful to improve the person's individual health outcomes.
Traditional Chinese Medicine (TCM) is a system of medicine that is originated in China which is among other traditional medical which is practiced either as a coadjutant intervention to Greek medicine or as the unique therapeutic intervention. The complete spectrum from that traditional system includes acupuncture and moxibustion, herbal and food therapy, massage therapy (tuina), physical exercises (taijiquan), and breathing exercises (qigong). Physical therapy, speech pathology and occupational therapy as we know they are relatively new disciplines in the Chinese medical system. However, the art of massage and the understanding of the human muscular and nervous systems as they relate to the well-being of the soul and body are ancient Chinese therapies captured within traditional Chinese medicine.
A musculoskeletal rehabilitation program is a specialist directed program intended for individuals with impairments or incapacities because of sickness, disorders, or damage to the muscles, ligaments, tendons, or bones Musculoskeletal projects can regularly enhance the individual's capacity to work, decrease symptoms, and enhance the individual's well-being. Some of the conditions that may profit by musculoskeletal rehabilitation may incorporate Amputation Back agony, Tendon tears, Bone tumors and so forth. Musculoskeletal rehabilitation program can be done on an inpatient or outpatient basis. The objective of rehabilitation is to help the patients come back to the most elevated amount of capacity and freedom conceivable, while enhancing the general personal satisfaction — physically, inwardly, and socially.
A stroke happens when there is a sudden intrusion of blood stream to some portion of your cerebrum, this makes it quit working and harms mind cells. After a stroke you may have shortcoming or loss of motion on one side of your body or issues with moving and doing your regular exercise. To such patient's physiotherapy is given to cure the sickness happened by Stroke. Physiotherapy assumes a urgent part at each phase of the patient pathway, helping people to achieve their full physical potential and practical capacity and to reintegrate into society.
Vestibular Rehabilitation (VR) or Vestibular Rehabilitation Therapy (VRT) is a specialized form of therapy intended to alleviate both the primary and secondary problems caused by vestibular disorders. It is an exercise-based program primarily designed to reduce vertigo and dizziness, gaze instability, and/or imbalance and falls. For most people with a vestibular disorder the deficit is permanent because the amount of restoration of vestibular function is very small. However, after vestibular system damage, people can feel better and function can return through compensation. This occurs because the brain learns to use other senses like vision and somatosensory to substitute for the deficient vestibular system. The health of parts of the nervous system is brainstem and cerebellum, visual, and somatosensory sensations is important in determining the extent of recovery that can be gained through compensation. Symptoms due to vestibular disorders can diminish quality of life and impact all aspects of daily living.
Neurological physiotherapy is an area which is focused on working with individuals who are suffering from neurological disorders. Common problems of patients with neurological disorders include paralysis vision impairment, poor balance, inability to ambulate, and loss of functional independence. Therapists work with patients to treat these areas of dysfunction. A neurological physical therapist specializes in the evaluation and treatment of individuals with movement or functional problems due to disease or injury of the nervous system.
The goal of Psychiatric rehabilitation is to help disabled individuals to develop the emotional, social and intellectual skills needed to live, learn and work in the community with the least amount of professional support. The overall philosophy of psychiatric rehabilitation comprises two intervention strategies. The first strategy is individual-centered and aims at developing the patient's skills in interacting with a stressful environment. The second strategy is ecological and directed towards developing environmental resources to reduce potential stressors. Most disabled persons need a combination of both approaches. The refinement of psychiatric rehabilitation has achieved a point where it should be made readily available for every disabled person.
Kinesiology is the logical investigation of human development and muscle function. Kinesiology tends to physiological, biomechanical, and mental dynamic standards and components of development. Uses of kinesiology to human health incorporate biomechanics and orthopedics quality and conditioning, sport psychology, techniques for rehabilitation, for example, physical and occupational therapy and game and exercise. Investigations of human and animal movement incorporate measures from movement following frameworks, electrophysiology of muscle and cerebrum action, different strategies for observing physiological capacity, and other social and cognitive research procedures.
Sports injuries may happen in any part of the body, especially if your forte involves testing the laws of physics or gravity. The most common sports injuries tend to be minor: bruises, sprains, strains, and more. Still, there are more serious injuries for athletes depending on the region and type of activity. Sports Injury Rehabilitation helps athletes effectively treat pain and return to normal function. We emphasize the importance of early injury recognition and treatment. In conjunction with receiving a course of treatment and flexibility exercises will be implemented. Progressive exercises where included in rehabilitation services to ensure the injury site which returns to fully functional state. Sports physiotherapy treats a range of conditions including acute sports injuries, strains, sprains, muscle, tendon and ligament repairs, tendonitis, hand injuries, shoulder dislocation, foot or ankle dysfunction and surgery.
"Physiotherapy in the field of Oncology and Palliative Care is a constantly progressing and creating claim to fame, both in dangerous and non-unsafe infections". Rehabilitation for the two gatherings of patients is currently perceived as a fundamental piece of the clinical pathway, as early diagnosis and new medicines are empowering patients to live more. It is by and large acknowledged that patients ought to approach a proper level of rehabilitation with the goal that they can work at any rate level of dependency and improve their personal satisfaction, regardless of their life expectancy.
Acupuncture is an Alternative Medicine in which thin needles are embedded into the body. It is a key part of traditional Chinese medicine (TCM). Acupuncture effects are basically because of the Placebo effect. Lower back pain, cerebral pains and headaches, Arthritis pain and other joint torments can be dealt by this strategy.
Manual treatment is characterized as a clinical approach using particular hands-on strategies, including yet not restricted to manipulation/mobilization, utilized by the physical advisor to analyze and treat soft tissues and joint structures to modulate pain, increasing range of motion(ROM), reducing or eliminating with soft tissue irritation, initiating relaxation, enhancing contractile and non-contractile tissue repair, extensibility, or potentially steadiness, encouraging movement and enhancing function. Manual treatment, or manipulative treatment, is a physical treatment fundamentally utilized by physical specialists, physiotherapists, word related advisors, chiropractors, rub specialists, athletic coaches, osteopaths, and osteopathic doctors to treat musculoskeletal Pain and disability.it most ordinarily incorporates massaging and control of muscles, joint mobilization and joint manipulation.
"Drug rehabilitation help drug addicts prepare to re-enter society. Drug addiction changes a person's behavior that which can affect in all aspects of his or her life including their work as well as relationships." In drug rehabilitation, patients do their best to regain their normal lives in a safe and healthy way. There are many different types of drug rehabilitation facilities. Some specialize in helping patients with a specific drug addiction. Inpatient and outpatient rehabilitation facilities are also available.
The main purpose of Occupational Therapy is to facilitate the people to take part in the activities of everyday life. It is an allied health profession which is performed by therapists. Occupational therapist plays an important role in order to support people of all ages to overcome the effects of disability caused by illness, ageing or accident. Occupational Physiotherapy focused on client-centered care and providing optimal independence and satisfaction with performance, is an essential part of any comprehensive pain management program. The main goal of occupational therapy is primary health care.
---
Leg cramps are uncontrolled spasms in the muscles of the leg that may be painful. They mostly occur in the calf muscles, though they may also appear in the thighs or feet. Much of the time, simple stretches may help ease the cramped muscles. There are also other treatments and prevention methods to try.
Nocturnal leg cramps may also lead to other issues. They can disrupt sleep and break up a person's sleep cycle, which can make them feel tired or lethargic the next day. Leg cramps may make it very difficult to fall asleep, and this could lead to issues such as insomnia over time.
Causes and risk factors
Tired muscles
Overexertion, such as exercising the muscles very intensely for a long time, may cause some people to experience more cramping later in the day. Standing for long periods during the day, which is common in many jobs, may fatigue muscles. The muscles tire during the day and may be more likely to cramp later during the night.
Body position
Sitting or lying in a certain way that restricts movement or blood flow to the legs, such as resting one leg on the other or with the legs crossed, may lead to cramps.
Older age
As people age, they may also be more likely to have leg cramps at night. As per the review, up to 33% of people over 50 years of age experience chronic nocturnal leg cramps.
Treatments
massaging the area by hand
gently stretching out the muscle
using a foam roller to massage the leg
applying heat to the area
---
It has found that lung cancer patients who exercise after surgery to remove a tumour experience increased fitness and strength in their leg muscles as well as a decrease in shortness of breath compared to those who are inactive.
Exercise training undertaken by people within 12 months of lung resection for non-small cell lung cancer,' published in the Cochrane Database of Systemic Reviews, studied whether exercise was beneficial for people diagnosed with non-small cell lung cancer (NSCLC) and who had a lung resection in the past 12 months.
Lead author of the study Dr Vinicius Cavalheri, said lung cancer continued to be a growing problem, and NSCLC is particularly significant, making up more than 85 per cent of all cases globally. It has found that the exercise gives a great effect on both endurance and strength. Some patients even improved their physical fitness level compared to before removing part of or a whole lung.
---
Ayurveda is an traditional Indian practice involving a natural, holistic method for treating medical conditions. Rheumatoid Arthritis (RA) treatment is done by Ayurveda. Rheumatoid Arthritis is an autoimmune disease which causes chronic inflammation of the joints. It causes inflammation of the tissue around the joints, as well as in other organs also. Autoimmune diseases cause illnesses that occur when the body's tissues are mistakenly attacked by their own immune system. Patients suffering from autoimmune diseases have antibodies in their blood that target their own body tissues, where they can be associated with inflammation. Because it can affect multiple other organs of the body, it is referred to as a systemic illness and is sometimes called rheumatoid disease.
Ayurvedic treatments for Rheumatoid Arthritis depend on which diagnostic guidelines the practitioner uses. Like those who practice from the guidelines "Madhava Nidana" believe that imbalances in the gut and inflammatory compounds cause RA and on the other hand, practitioners believe that RA is the result of poor dietary and reflects lifestyle habits which causes inflammation in the body. Both approaches use herbs, dietary changes, exercise, supplements, and to help relieve RA symptoms.
---
Athletes put a lot of stress on their bodies in positive and negative effect. Training stress stimulates adaptation and increases the performance, but physical trauma and prolonged wear and tear leads to pain and injuries. Current methods of pain management are effective, but they are also killing people. As per the search of improved sports recovery and safer pain relief, many people are asking about cannabidiol or CBD for athletes.
Chronic use of over-the-counter pain relievers poses greater health risk than previously known, and during an epidemic of opioid addiction and overdoses that kill tens of thousands of Americans annually. In such case, athletes are rightly curious about and eager for cannabidiols' (CBD) promises of pain relief and reduced inflammation without the risks associated with NSAIDs or opioids.
CBD Basics
Cannabinoids already exist in your body. Scientists have identified what they call the endocannibinoid system (ECS) that modulates the activity of neurons. Cannabidiol (CBD) is a phytocannabinoid which is found naturally in the cannabis plant. Unlike THC, which is also found in cannabis, CBD is not psychoactive.
6 Benefits of CBD for Athletes
Anti-Inflammatory
Reduce inflammation
Pain relief
Boost your energy
Improve Sleep Quality
Settle your gut and reduce nausea
To share your views and research, please click here to register for the Conference.
To Collaborate Scientific Professionals around the World
Special Issues
All accepted abstracts will be published in respective Our International Journals.
Abstracts will be provided with Digital Object Identifier by
---
Conference Series LLC LTD Destinations
Webinars & Conferences By Continents
Americas
Asia-Pacific & Middle East